By: Mark Singer
Published: June 21 2016, 11:01am EDT
The reason that financial wellness programs work is that we are touching employees at their own points of financial pain and not trying to force the conversation about retirement.
In this way, we connect with them more effectively at the point where they are in the here and now, concerning issues that truly stress them and keep them up at night. Such programs provide practical guidance for improving the status of debts, mortgages, emergency funds, credit scores and various assets.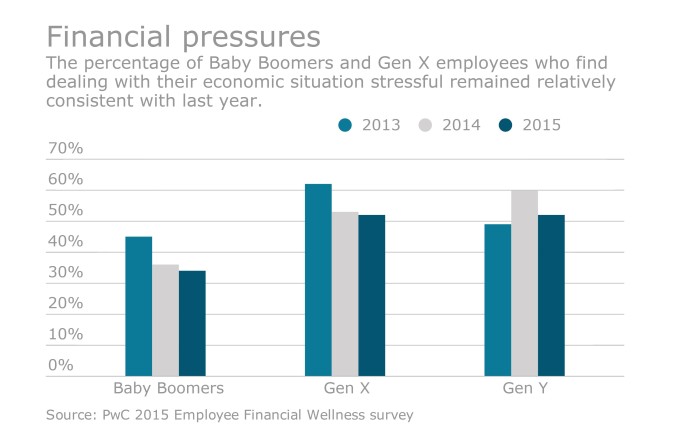 One of the main problems adversely affecting millions of workers is the assumption that they know how to appropriately manage their financial affairs. However, studies show unequivocally that this is not the case. On the contrary, millions of Americans are floundering in debt and suffering from a lack of extra funds to save for emergencies, college and retirement. This is most often due to their lack of knowledge and inability to properly manage their finances and plan effectively for their retirement.
Happy and productive
Financial wellness programs take into consideration the individual's level of knowledge and work to increase employee education and ease monetary burdens so that they are less stressed, happier and more productive. Besides providing training on the tools and concepts required to effectively save for retirement, they are also provided general education on financial practices that tend to produce more efficient financial outcomes. Students in financial wellness programs then receive a solid foundation in financial education that produces practical ways of employing their newly gained knowledge, which in turn improves their financial decisions through practical application.
Financial wellness education, therefore, teaches people how to make the right financial decisions here and now that directly improve their immediate financial state, as well as how to properly apply freed-up funds for future investment. In a nutshell, we help to relieve the financial stress of employees on a day-to-day basis while, at the same time, improving the prospects of their retiring with more dignity as well as assets.